This is just a small selection of links to some other interesting sites.
If you would like to have your site placed here, please Contact Us.
Our sister Projects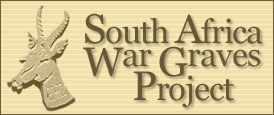 Government of CANADA site
Government of Canada Primary Internet Site 
Veterans Affairs Canada
The Canadian Army – Canadian Sites
Veterans Affairs Canada: Books of Remembrance
D-NET: The Department of National Defense Internet Site
D-NET – The Canadian Navy
The Canadian Virtual War Memorial – Veterans Affairs Canada
Canada's Digital Collections – Canadian History
Embassies and Contact Lists – DFAIT
National Atlas of Canada
Canadian Museum of Civilization, Ottawa
Canadian War Museum
Friends of the Canadian War Museum
National Library of Canada – Bibliotheque nationale du Canada
CANADIANA
The War Amps
Buddy Wasisname and The Other Fellers
Three talented musicians/comedians from Newfoundland
The Canada Post – The Ex-pat newspaper in the UK
Canadian Flag Clip Art Gallery: – Get your Canadiana Clip Art here
CBC.- Canadian Broadcasting Corporation 
First Nation Information Project: – Native Links
Canadian History Ring
Network Canada – An organisation in southern England for ex-pats

VETERANS SITES
ARMY, NAVY & AIR FORCE VETERANS in CANADA UNIT 283
Apeldoorn-Canada.com Bevrijding 2000
Canadian Peacekeepers
ROYAL CANADIAN LEGION MAGAZINE
The Canadian Army Home Page Personnel Locator
The Canadian Virtual War Memorial – Veterans Affairs Canada
CANADIAN VETERAN'S ALLIANCE
ServicePals – an ex-service personnel forum. Find old pals.
WAR RELATED SITES
Commonwealth War Graves Commission
World War I (1914-1918)
Victoria Cross Reference
The George Cross Database
THE CITATIONS
Records of the Canadian Expeditionary Force
HELLFIRE CORNER – The Great War – 1914 -1918
World War 1
Canadian Victoria Cross Recipients
Canadian George Cross Recipients
Victoria Cross Reference
American Battlefields Memorials Commission
Imperial War Museum
Canada and the Great War
Members of the Organization of Military Museums of Canada
CANUCK – a rich source of military information on uniforms,
vehicles and regiments
The Canadian Letters and Images Project – a project of individual's
memories of their experiences in the wars
Canadian Heroes
Maple Leaf Up Presents the Canadian Army Overseas in WW2 
– the History, Weapons, Vehicles and Equipment of the Canadian
Army in Europe, 1939-1945
Dambusters 617 Squadron
Russian Convoys – WW2 Naval Campaigns
Brookwood Cemetery Society – including Brookwood War Cemetery,
Surrey, England
Welcome Again Veterans – Dutch site in English for war Veterans
returning to the Netherlands.
Operation Market Garden – site down temporarily
War Memorials of the United Kingdom
Major Maurice A. Parker, C.O. "D" Coy, of the Royal Rifles of Canada
– a son's tribute to his father and the Canadians defending Hong Kong in 1941
Reading Remembrance Trust a site dedicated to the Great War dead
from Reading, Berkshire
Canadian Air Force Brats Association
We Will Remember – Canada's War Monuments Online
Unofficial Home page of the 424 Squadron
Operation Market Garden – September 1944
6 Juin 1944 – D-Day site (en Français)
RAF Millom – a site dedicated to the Lancaster area air field
World War 1 Many, many links to WW1 sites on this Netherlands site
American D-Day commemorative site with photos of American war graves from D-Day.
Allies in War – a site with a variety of helpful advice and links for war related research.
Comrades and Colleagues – a site for searching for military colleagues and friends.
Canadian Battle of Normandy Foundation – Foundation for the perpetuation of
Canada's role in the Normandy invasion.
Brantford, Ontario WWII Album of Honour
Compiled by the Kinsmen Club of Brantford, it honours 302 men who died in WWII
from the county of Brant and the Six Nations Reserve.
The Battle of Normandy – a fight for freedom
Frontline London an excellent guide to the city of London during
WW2 with guide Clive Harris
Salient Points – a site packed with information on both World Wars
Bomber Crew – Dedicated to the men and women of Bomber Command
Cemeteries in Belgium – a site dedicated to photographing all of the war cemeteries
World War 1 Cemeteries – with pictures
Military Memorials of Canada – a site with many photos of community memorials
4CMR A website dedicated to the men of the 4th Canadian Mounted Rifles (Central Ontario Regiment) 
can be found at 4cmr.com – Ian Forsdike's site is a place of remembrance to those men who served with the
4th CMR in WW1, and offers itself as a point of focus for relatives and researchers today.
World War II Plus 55 Daily events from around the globe as they happened during WW2
World War Two Books – Just what it says. Based in Wales.
Deadly December The Battle of Hong Kong (The Royal Rifles of Canada, The Winnipeg Grenadiers
RCAF 434 Squadron This site contains many photos of aircraft, daily life at the airfields, and documents, along with the
history of 434 Squadron. More importantly a collection of Aircrew photos, 1374 airmen volunteered for this squadron,
tragically 347 made the ultimate sacrifice, their pictures are numerous throughout these pages.
Canadian Military Education Centre
Canadian Aces of WW2 So many unsung heros of the skies. Learn all about them here.
Canadian Battlefields Foundation 'Educate, Commemorate, Remember. Promoting the greater awareness of the
Canadian roles in all major 20th century wars. Sponsors student and teacher intensive tours of the battlefields.
MISCELLANEOUS

Natural Light Photography – My brother, Mike's photography studio in Kitchener, Ontario
Rootsweb – Genealogy Research
What is TOC H – Talbot House
Tombstone and Memorial Inscriptions interesting site with many links for genealogists.
Alberta Genealogy Site
Ontario Cemeteries – Silent Guardians
Salute to Supporters – a site dedicated to the wives and families of those in the Canadian Armed Forces.
Holt's Battlefield Guides – Excellent maps and guidebooks for visiting the battlefields of Western Front, Normandy, Gallipoli and Market Garden
History Today Magazine – packed full of great articles on all aspects of history. Even had an article on this project way back in 1998.
Acommodation in the Western Front
Ypres Salient area
Salient Tours – twice daily battlefield tours with some of the best guides in the area. For a better understanding of the area and the Great War, a Salient Tour is highly recommended. Salient Tours is the oldest battlefield tour company in the area, running since 1993. New owner, Steve Douglas, a Canadian living in Ypres since 2003, continues the great service and expands it. He is justly proud of his team of guides whom he considers to be the best, most passionate guides around. Their depth of knowledge and passion for the subject comes through with more than just a rattling off of facts and figures, but a fuller description of the battles and, more importantly, the conditions and circumstances the soldiers of all sides had to endure in the 'slough of despair' called the Ypres Salient during WW1. Book your tour at the British Grenadier Bookshop on the road between the Menin Gate and the main square, closer to the square.

Western Front Cycle Tours WW1 cycling guide, Carl can cover the western front in English, French and Dutch. Bring your own bike or hire one from Carl. Recommended. Mention you saw it here.